When your garage door is stuck after a power outage, your whole day can suffer. Summer storms hit, your garage door opener gets caught in the crossfire, and before you know it, your car is being held hostage by your garage. While it stinks to have your garage door stuck open because of safety issues, it may be even more frustrating to have your cars trapped inside. Just like saying your dog was eating your homework as a kid, now you have to explain to your boss how your car is being held hostage. Good luck.
The spring system opens and supports the garage door. These springs are under heavy force, which allows the door to bounce back open and avoids overburdening the garage door opener with the entire weight load. If these springs are stuck or broken, the whole system is affected. Start by lubricating the springs with non-silicon-based lubricant. If this fails, disconnect the garage door opener from the garage door to manually open the door. If you experience significant resistance, the springs might need to be replaced; a job that requires a professional.
Hiring a professional to handle garage door spring repair and replacement tends to be a much easier and safer option for homeowners. Removing or repairing garage springs can be a dangerous job, but professionals have the experience and equipment to do it safely and efficiently. Unless your springs only need a minor repair, such as lubrication or fixing a minor balance issue, be sure to call in a local garage door pro to do the job.
Rolling sectional overhead garage door spring replacement should cost somewhere between $195 to $300 for a quality set springs (50000 cycle rating). This price will very if the garage door repair company charges a service call fee (trip charge). The most important thing to consider along with price is the quality of the springs and the warranty. There are any company that we use lower or mid quality springs and charge on the higher end because they include a lifetime warranty on the springs. The catch is that this warranty will only covers the spring for life and labor only for 30 days to a year. Look for a company that offers a equal parts and labor warranty. This insures that the warranty represents the rating of the springs that are being installed. For instants, you may buy a 1500 cycle rated spring set (last 3 years +or-) for $200 with a lifetime warranty and 1 year on labor. When a spring brakes after 3 year the spring its self is covered but the labor cost to replace the warranty spring can be between $65 to $100. This can add up over the year as the warranty will not restart at the time of the warranty replacement. On the offer hand, if you purchase a set of springs rated at 50000 cycles (last 10 year +or-) for $270 with a 10 year parts and labor warranty and a spring brakes in 8 years it would be replace at $0 cost. A must batter value! Always check service company review and get the details on the quality of springs a garage door repair company uses and the warranty, part and "labor". http://m.youtu.be/Z_eZc-kh40c
Remove the clamps and pliers from the torsion tube and track, and lift the door about 3 ft. by hand. If the door springs are properly adjusted, the door should stay in place when you let go. If the door falls when you let go, add a quarter turn to each spring. Repeat if necessary. If the door continues to open on its own, release spring tension in quarter-turn increments until the door stays in place when you let go. Then reconnect the opener. https://youtube.com/e/Z_eZc-kh40c
If you have a steel door, but want the look of a wood one, it is not necessary to change your entire garage door. Often, it may be possible to mimic the look of wood with skillful painting. Your local home improvement store may be able to provide good advice about the type of paint and brushes needed to mimic the look of wood for your particular door material. Garage Door Repair How Much Centennial Colorado 80016
Repair Sagging Garage Doors – As doors and homes age, they can shift and move and sometimes this results in a garage door that needs to be realigned or reinforced. We will send a technician to your home to adjust the doors and to inspect the entire opening to make sure the door isn't damaged. Once we understand the problem, we will fix the needed parts and make any adjustments to the door.
Wheel Track Obstruction – Try closing the garage door manually to see if there are obstructions on the wheel tracks. If that is not the case, examine your tracks for potential damage like dents and bends. Look at your door to see if it is hanging unevenly. If the track is damaged or the door is hanging unevenly, it is time to call a professional for repairs. Track repairs can typically cost $133 to $154. Cost for correcting the uneven hanging of doors themselves can vary greatly, but typically cost about $125.
Garage Door Repair Installation Centennial Co
Adding a new garage door provides a dramatic difference in your home's appearance. When neighbors pass by, when guests pull up, or when you return from work, your house will have a distinct beauty that makes it a landmark of the neighborhood. The unique look you've always imagined — as well as the material, the finish, and the insulation can be found in our wide selection of garage doors.
Received all items as indicated, I would recommend purchasing a metal center bearing also, other Than the plastic that this comes with. Install was easy and strait forward. hardest part was finding how many turns to tighten those springs?? I used a general rule of thumb of a full turn for every ft. Of door. 4 quarter turns equals 1 full turn. I found that 26 balanced the door perfectly. These springs seem a little smaller than what was there however, the coil itself is the same. (Pic) After installing, I recommend oiling the springs with some motor oil. This will help with rust and noise. Good luck with yours, it's worth the work for the saving!!
High-Cycle Springs: For longer lasting performance, choose our 100,000* high-cycle springs that are now powder coated. These springs are larger in length and inside diameter, resist rust, last longer than traditional springs and are guaranteed for life. Great for larger families, multiple vehicles and where the garage door is used more like your front door.
6.1 It is time now to unwind the old spring that is not broken. A few warnings are in order. NEVER, NEVER, NEVER touch a set screw without first inserting a properly fitting bar into the winding cone! Also, do not use box or socket wrenches for the set screws. If the cone slips, the wrench could break your hand in 10 spots before unwinding completely. It's my guess that this is the number one cause of trips to the emergency room for inexperienced homeowners fixing or replacing their springs.
After you've ordered your new garage door, we'll perform a site inspection to confirm your door size. We'll contact you to schedule the installation, and our professional installers will do the rest. They'll deliver your door, take down the old door, reconnect your opener if there is one, seal your perimeter and provide a final walk-through where they'll clean up the area and haul away your old door. Additional fees for haul away may apply in some markets. We are happy to provide answers to questions you may have at the time of your garage door and opener installation.
Gather the supplies and tools needed for changing the springs safely. In addition to the torsion springs you'll need a minimum of one or two 10" vise grips, an adjustable wrench, and two 1/2" X 18" winding bars. Most hardware stores sell 1/2" X 36" steel rods that can be cut in half. You'll also need a firm ladder and a rag for cleaning your hands. A ruler and a file may also be necessary; a socket wrench and sockets would shorten the time required. Finally, make sure your garage is lighted well.
Once the springs break, quite a bit of tension is put on the door cables, and they will often break next. When these cables break, they will snap and forcibly fly out like a broken rubber band. Think about how much it hurts to be snapped by a broken rubber band, and then multiply it by a hundred to account for the size and weight of the garage door cables.
	11.1 Many torsion spring replacement accidents occur from springs that are too strong. If the garage door stays on the floor by itself, remove the vise grip from the track. If the door is off the floor and the roller is against the vise grip, close the door with one hand and remove the vise grip with the other. If the springs are too strong, you have to restrain it from flying into the open position.

We lead busy and sometimes hectic lives. It's easy for someone low on sleep and high on stress to accidentally bump into their garage door leaving a little damage. If you're lucky it's just an individual garage door panel that's been damaged. This will leave you with the option of garage door panel replacement. There's a chance it might cost you upwards of $150-200 to spot repair damaged garage door panel. If it happens to be an in-production model, they probably will be able to repair or replace the entire panel (if needed) for $250-400. Unfortunately if you've got an older model of garage door the panels may no longer be in production. This might seem like a disadvantage because you'll end up having to just replace the entire door. Many times it's actually easier and more cost effective to just replace the garage door.
• Extension springs: Garage door extension springs stretch to provide lifting power for the door. These springs are typically made of steel and mounted above the horizontal track of the garage door. A safety cable should run through your extension springs to prevent possible injuries or property damage. Extension springs are the most common type of garage door spring for residential use and can break after excessive usage.
10.4 Raise the second bar 90 degrees and insert the first bar. This is "three." Continue winding. If the spring shortens in length, unwind the spring and switch sides - the springs are on backward. Otherwise, continue winding until you reach a count of "30." This is 7 1/2 turns, which is normal for most 7' doors. Longer life springs are wound the same number of turns. Newer steel doors with only one strut on top often need only 7 1/4 turns. On 8' doors count to 34. Each time you insert a bar into the winding cone, listen for the click to let you know the bar is in all the way. Not inserting the bar all the way could cause the cone to explode.
Texas Garage Door and Opener in Plano, TX provides residential garage door and commercial overhead door services throughout Dallas, Fort Worth and the surrounding areas. Our fully insured team specializes in garage door installations, repairs and maintenance services. We have over 25 years of combined experience and qualified technicians ready to service your garage door needs. We are available 24/7 for emergency service, please call 972-633-3872 today!
Plus, we carry all the best and high quality products from the top garage door brands. Whatever is your requirement or need for your garage door, we are sure to have them in our comprehensive inventory. We have garage doors in different styles, materials, colors, designs and what-have-you. If you still cannot find what you are looking for, we can always source them out for you.
Garage Door Repair In My Area Centennial Colorado 80015
With every spring repair, Precision provides a free safety inspection to make sure all the hardware and moving parts on your door are in good working condition and meet safety standards. Since the hardware was probably installed at the same as the springs, it's possible there are worn mechanical parts on your door that are in an unsafe state. Think about spring failure as a symptom to a possibly larger problem with your door. This is why it's a Precision Best Practice to provide a free safety inspection and maintain a safe environment for our customers.
Technician gave me a window of 1-4pm, I called at 330 to see if he was on his way. He told me he would be there at 4pm, reason being was because of the amount of work orders he had that day. He was also by himself, had no helper. I was very satisfied that he was able to repair my garage door. He was very professional considering he showed up on a Friday afternoon on a 100 degree day. Thanks again
Center and level the first section after you install the brackets. The door must be level even if the floor isn't, so use shims under the section to level it. The rubber gasket on the bottom section will fill the gaps created by an unlevel floor. To hold the level in place, tape it to the section. To hold the section in place, lightly toenail a 16d nail into the frame and bend it over the section. Add brackets and rollers before setting them in place and stack one section on top of another, toenailing as you go up. https://www.youtube.com/attribution_link?a=Z_eZc-kh40c&u=%2Fwatch%3Fv%3DXXXXXX%26feature%3Dshare

10.8 After the cone reaches the mark, continue pulling the bar off the garage door and back toward the middle of the door with your left hand. Tighten both set screws 1/2 to 3/4 turns each after each screw first meets the shaft. This is the point at which you will feel the screw meeting resistance. If the garage door spring snakes after tightening the set screws, repeat the process and stretch the spring half as much as before. Residential torsion springs are stretched 1/8" to 1/4". Larger commercial and industrial overhead garage door torsion springs are stretched as much as an inch.
Garage Door Repair And Service Centennial Co 80016
The low rating on the CS is due to the fact that inwas out of town and my wife called because the garage door wouldn't open. We had repairs to the only other exit, and the CS said because it could be opened manually, it was no emergency. She was stuck in the house for over Sixteen hours. No emergency crew came out. Steve, a tech who came out the first time, fixed the door. It is not his fault CS took their sweet time to help a 45 year customer. I commend Steve. I do NOT have anything good to say about CS.
Sears garage repair technicians are fast, with same-day, emergency repairs available in most areas. We can replace garage door broken springs, rollers, cables, hinges, sensors and weather seals. We can also adjust garage door tracks and springs to make sure your door operates smoothly. Having problems with your garage door opener? We can repair or replace that too. Check out our line of Craftsman Garage Door Openers. Craftsman is America's #1 brand of garage door openers! 1
The winding and unwinding is done at a metal fitting, called a winding cone, attached to the outside end of the spring. You stick a winding bar into one of the four holes in the cone and use the bar as a lever to turn the cone. Once you've completed a quarter turn, insert the other bar into a different hole in the cone and let the bar lever against the closed garage door to hold the spring tension. This allows you to move the original bar to repeat the process, alternating the bars with each quarter-turn. It takes about 30 quarter-turns to fully tension a standard torsion spring.
Our installer was phenomenal! I can not say enough on how prompt and cordial he was with the entire process of installing our garage door and a day later he returned with all of the necessary warranty documents and explained all of the features our particular door has. I will highly recommend him to friends and family. Thank you so much Home Depot for obtaining such quality people to do this kind of work. Read less
A new garage door can add serious curb appeal, not to mention myriad home safety benefits. The cost of a new garage door will vary based on the type of garage door you want and the materials it will be made of. You can purchase a new garage door and have the pros install it for you, but proceed with caution as many installers won't guarantee their labor if you didn't purchase the garage door through their company. A new door (without installation) may cost anywhere from $200 to $4,000 or more, depending on size, brand and materials. Here are some examples of average new garage door costs, including installation: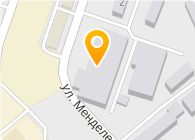 If the track is misaligned, but the door still moves, there are a few things you can do to attempt to remedy the issue on your own. You'll know that it's misaligned if you hear a rubbing noise when the garage door reaches a certain spot on the tracks each time it opens and closes. Sometimes the door may even slow down slightly when it hits this spot.
If the garage door is broken or damaged, it can affect the feeling of the entire house. It's not only an inconvenience, but it can also make your entire house feel less sophisticated and less functional. If you happen to be trying to sell your house, this can seem like a major detraction. Even if you're only having guests over, you may feel as though you're doing less than putting your best foot forward by having a broken garage door.
Looking to repair your garage door opener? Common problems could range from issues with the remote or wall switch that control the garage door opener to more serious issues like a grinding noise coming from the opener itself. If you need help with repairing your garage opener, schedule a repair appointment today! We repair all major brands and have same-day availability in most markets, so we can get your garage door opener repaired and running smoothly. To learn more about the cost of repairing garage doors, visit our garage door and opener installation and repair cost guide.
Install the center bearing and the right spring, then secure the cones. Slide the torsion bar to the left then add the center bearing. Slide the right spring onto the bar and press the bearing into the stationary cone. Connect both of the stationary cones to the center bracket with the nuts and bolts you removed previously. Remove the locking pliers or clamp from the center bracket.[10]
You can choose from three basic types of steel door: (1) steel only; (2) steel with insulation on the inside; and (3) steel on both sides with 1-3/8 to 2 in. of insulation. Other features that add to the cost are thicker insulation and windows, especially insulated windows. The do-it-yourself tensioning systems also add a little to the door's cost. Be sure to specify exactly what you want.
If the track is misaligned, but the door still moves, there are a few things you can do to attempt to remedy the issue on your own. You'll know that it's misaligned if you hear a rubbing noise when the garage door reaches a certain spot on the tracks each time it opens and closes. Sometimes the door may even slow down slightly when it hits this spot.
As we've mentioned before, springs are installed within your garage lift mechanism in order to help lift the door. Because doors are so heavy, the lift motor would undergo far more significant wear and tear if it had to lift the full weight of the door every time you opened it. Furthermore, in order to ensure that you can open your door even if you lose power in your home, springs allow you to lift the door by hand when the motor is disengaged.
For example, low headroom garage doors often have cable drums on the outside of the end plate and the torsion springs usually wind down rather than up. They normally have left wind springs mounted on the left side of the spring anchor bracket and right wind springs mounted on the right side of the bracket. The first part on the shaft beyond each torsion spring is the end bearing plate. Just beyond the end bearing plate is the cable drum. On these the cable often runs on the front of the cable drum. The bottom of the cable is attached to a bracket that wraps around the front of and outside the vertical track.
Garage Door Repair Free Estimate Centennial 80016
Quite a few garage doors come with manual locks, especially older models, for added security for your house. These typically look like a knob or handle in the middle of your door with two bars running horizontally from each side. There may be a small button on the top or side of the handle that you can press to slide the bars across the doors, thus locking the garage door from the inside. It can be somewhat easy to accidentally hit that button, especially if you're getting large objects out of the trunk of your car near the door.
Snap a locking pliers onto the torsion tube to lock it into place while you tighten the drums. Rotate the drum to wind the cable into the winding grooves. Pull the cable as tight as possible before tightening the setscrews. Leave the locking pliers in place and repeat the tightening procedure on the other side. You want equal tension on both sides. Otherwise, the door will open unevenly.
9.16 If you cannot get the stationary cones to finger-tighten against the center bracket, we recommend installing washers between the winding cone that houses the bearing and the spring bracket. This is a common problem with torsion springs on older Windsor garage doors because their steel bearings are often wider and they extend beyond the stationary cone. Raynor garage doors also have wider bearings that fit properly in their 2 1/4" stationary cones, but washers may need to be installed if their bearings are installed in 1 3/4" or 2" stationary cones, or if some of their older bearings are installed in their newer cones that are installed on older brackets.
The low rating on the CS is due to the fact that inwas out of town and my wife called because the garage door wouldn't open. We had repairs to the only other exit, and the CS said because it could be opened manually, it was no emergency. She was stuck in the house for over Sixteen hours. No emergency crew came out. Steve, a tech who came out the first time, fixed the door. It is not his fault CS took their sweet time to help a 45 year customer. I commend Steve. I do NOT have anything good to say about CS.
Springs are one of the primary components in all garage door systems. Torsion springs are usually mounted horizontally over the door opening. As the door closes, cables add tension to the springs and as the door opens that tension is released. The opening of the door causes the springs to unwind in conjunction with the weight coming off the door. This achieves a natural buoyancy. However, as the door moves up and down over time and the cycle count rises, the steel in the torsion springs will grow weak and will no longer be able to create energy or lift your garage door.
Garage Door Repair Bracket Centennial Co 80016
Traditional One Panel: These doors consist of one large panel which tilts to open by employing a spring mechanism to swing upward. The wood version is popular in the South and Southeastern US, where a milder climate keeps the wood from rapidly deteriorating. Traditional garage door designs include Cape, Colonial, Ranch, Tudor and Craftsman. The disadvantage is these doors require a lot of clearance to operate correctly. Sometimes repairs can be difficult because of the heaviness of the door or its inaccessibility. Average cost to repair tilt-up doors is $172.